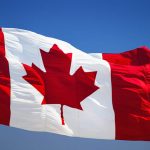 As of October 17, Canada implemented its promised cannabis legalization deadline. Along the way, various police chiefs requested the date for implementation be delayed, citing the reason as increased police costs in jurisdictions that have already legalized cannabis.
As a half-centurion who has long been awaiting sensible cannabis reform in Canada, the announcement of legalization was met with incredible hope for the future. This marvellous healing plant that so many have been victimized for would finally be freely available.  Laws would at last align with social attitudes. The proud patriot in me who grew up believing my country was a beacon of hope and freedom to the world was beaming.  I Believed we would take the best examples of legalization seen around the world and make them our own to create something the likes of which never seen before.  Once again, Canada was about to stand on the forefront of global leadership and human rights.
The initial announcement came as an election promise, one that served to ensure a majority  government with the parliamentary clout to actually get it done. When the now-sitting majority government announced they were indeed going ahead with full cannabis legalization as promised, it was an exciting time. Pride and hope were at peak levels; so much so that some of the legislators announced who would be involved in implementing this great change did not seem much of a concern. After all, legalization to any normal person strongly suggests things such as enforcement costs and criminal penalties would be drastically reduced.
Optimism reigned supreme for many months; however, little holes were being put in the balloon at such a rate that deflation was inevitable. Now with 'legalization' here, the reality is disheartening to say the least.
Looking back, the first sign we were in trouble really was at the very beginning, when a former police chief and long time anti-cannabis advocate, M.P. Bill Blair was chosen to lead the team charged with the task of reforming Canadian cannabis laws to reflect and represent a legal framework.  But, hey, this was new ground for both Canada, and Mr. Blair, so it was very easy to offer the benefit of doubt and believe he would do what was best for Canadians.
The attitude of government at the time of the announcement was what we would want and expect. They said they would open dialogues and listen to those with years of experience on the forefront of the cannabis movement and make full use of the valuable contributions they were fully qualified to offer. That attitude suggested we could wait to have it done right and that it would be worth it.
The sign posts were easy to miss if you were not looking or were distracted by the rare good news offered by large media. Media stories themselves were really the first indications things were heading the wrong direction, as they were always the same type of story 'celebrity set to get richer as cannabis investment expected to reap huge profits'. The bulk of any other related story in the last couple of years were mostly focused on the persecution of brick-and-mortar suppliers, of which many were seeking to establish a place in the upcoming legal retail market.
As time progressed more and more startling realities came to light, it became apparent that the balloon was fast losing air. More and more the most visible cannabis advocates were sounding the alarm of concern. Rightfully so, too, as all those at the forefront who were promised a voice by the government were going unheard. Any consultations that were done were purely agenda based, as shown when a group of Canadian legislators travelled to the U.S. to meet with staunch anti-cannabis believer A.G. Jeff Sessions, yet completely bypassed the opportunity to meet with state officials where cannabis has already been legalized. That was a hugely wasted opportunity. As it turned out, it was also a running theme.
It was becoming very clear grassroots operations were seen as a threat and being treated as such. Not a threat to society mind you, but a threat to the greed-based business model over which the government was now salivating. The proposed tax that applied to recreational and medicinal use alike was the most clear indication to date; our government does not truly distinguish between the two. Age-old propaganda and blatant lies are still very much part of the vernacular, all carefully used to play on existing stereotypes and further a pure profit agenda.
Profit itself is not a bad thing. A good business cannot continue without it. But we are not looking at a wealth of new private business opportunities on a bright horizon. We are looking at pure government monopolies and cash cow mentalities that seek to capitalize control and sales while incarcerating citizens who walk outside the lines with far greater penalties than prior to legalization.
What inspired this rant was police seeking increased funding for cannabis legalization. Other states and countries that have legalized cannabis have all reported significant reduction in police, court and imprisonment costs. So why the strong press for more funds for Canadian police? Are we so unique in the world that legalization will have the opposite effect as elsewhere? Or is there something else at play?
The fear-mongering going on in Canada is astounding, bypassing facts and realities for vague suggestions that the sky is falling. The truth is, the single biggest change that can and will come from cannabis legalization in Canada will be users switching from the black market to legal sources. It's unlikely there will be a massive increase in the numbers of recreational users. There will be some new users, of course, as the freedom to choose cannabis over alcohol will sway people. The more who choose a healthier alternative to alcohol the better. That alone would see a reduction in policing costs: fewer drunken fights is never a bad thing. The true sadness is that biggest change will be strongly hampered by the greed based government monopoly. Prices and quality in government stores, particularly here in Ontario, will ensure the black market continues to thrive as it provides a superior product at a significantly reduced price.
The next biggest change is very much looking like increased arrests and criminal cases brought before the courts for cannabis infractions. We are progressing from (I use the term lightly) 8 cannabis criminal offences to well over 40. Is that legalization or marshal law? Police are frothing at the mouth to get more funds to arrest more people. Why? Are they really expecting to be arresting that many more people for cannabis crimes? If so, why?
I vividly remember, while sharing a puff as a teen, saying that if the government legalized cannabis, the tax alone would eliminate deficits and fuel the nation to immense growth and stability. This is nothing like what we had imagined. The government retail monopoly alone is a massive detriment and the biggest wasted opportunity. Free market, licensed retail operations would be able to take advantage of the wealth of knowledge currently existing in the population and create ten times or more the amount of new decent paying retail jobs. That would be a huge benefit to every community, particularly small-to-mid-sized communities that primarily rely on seasonal income.
Perhaps it is foolishness on my part to have thought that Canada would shine on this issue as a global leader of progress. Right now I feel pretty foolish, and a little more so each time I see another story on the news about a wealthy celebrity cashing in on a system that is set to, and designed to, persecute or profit from everyday Canadians for either medicating with or using cannabis recreationally.
Oh Canada, what have we become?