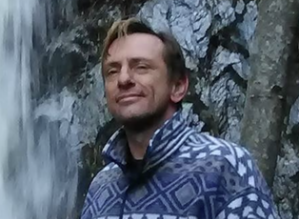 It's with sadness that MellowMeds has learned of the passing of Justin Marshall. Justin was a cannabis advocate who recently graced our pages in a blog post.
For me, the poignancy of his happening serves as a reminder that none of us who deal with cancer — I currently am dealing with skin cancer — have to take every possible avenue of treatment to improve our odds of success. Personally, I've been remiss in doing all I can. I'm not eating as well as I could be and I still have a relationship with that demon alcohol.
Putting my situation into a broader context is that my MellowMeds partner, Al, lives in Canada and is a long-time cannabis producer. With the legal landscape in Canada, his access to cannabis is assured. I, on the other hand, have been in Japan since 1991, where cannabis and even CBD oil are illegal. The frustration is real.
When Justin shared his story with us, I was excited at the prospect of JMO (basically, uncooked RSO) as a solution of getting a high-CBD product without the high. Excited and frustrated, because as promising as JMO sounded, I have no legal means of access. And I am disinclined to explore illicit means of access here in Tokyo. Incarceration is simply not an option.
The availability of cannabis products should be universal. Cannabis is a naturally occurring plant and it is positively ridiculous to me that it somehow became illegal to possess something that grows in nature. People are messed up. Anyway, I'm currently looking forward to being able to visit Al in Canada to sample his fine product. I'll be looking forward to sampling some herb, RSO and — courtesy of Justin — some JMO.
Godspeed, Justin. Your passion for cannabis lives on. You can visit Justin's memorial page via the link below:
https://www.gatheringus.com/memorial/justin-b-marshall/304?c=423