Part 2: British Columbia
As expected, British Columbia will enact some of the most common sense recreational cannabis legislation in the country. As with many other provinces, British Columbia chose to make use of their own established liquor control mechanism. BC's Liquor Distribution Branch (LBD) will manage distribution and sales.
The LBD will become the sole wholesale buyer and supplier of recreational cannabis. Retail recreational locations will only be allowed to purchase cannabis products from the LBD. It is by this means the province seeks to ensure the safety of all products sold. How this will affect things such as variety and potency are a matter of 'time will tell'. We have already one province that is legislating a potency cap on the amount of THC to be sold recreationally; we will get into that discussion more when we get to Ontario.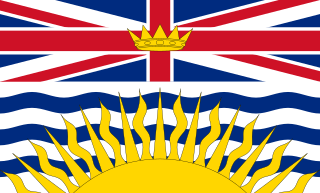 There will be a series of publicly owned retail locations and an unspecified number of licensed, private retail outlets. This inclusion of the vast experience already to be found in the B.C. cannabis labour pool is, to date, the most progressive model proposed in Canada. For anyone already involved medically or otherwise, this will provide tremendous opportunities to step out of the shadows of prohibition and turn their incredibly valuable experience and know how into a societally beneficial career.
For urban areas, private or public recreational cannabis stores are not allowed to be combined with another business, such as liquor stores or pharmacies. BC does acknowledge the differing requirements of rural locations, however, and it is clear that exceptions can and will be made for rural operators.
Initially, stores will only be allowed to sell dried cannabis, cannabis oils and related accessories. It is not yet clear how they define 'oils', so we can only presume that will include items such as hash, rosin, shatter, distillates, etc. Current regulation limits purchases to 30 grams of dried cannabis or oil equivalent per person. Edibles will not be available until a year later. We presume this is due to a lack of large scale edible providers that can offer the type of quality control the province requires in relation to potency and established food preparation/sales requirements.
Online non-medical sales will be exclusively handled by the province. Private retail outlets are not permitted to do any online sales for recreational use.  At the time this article was written, the province was in the process of seeking e-commerce proposals; as such, it is expected that recreational online sales will not be ready by July 2018.
British Columbia will begin accepting applications for private retail recreational cannabis stores in the spring of 2018. If you are reading this and wish to get in the B.C. recreational cannabis business, it's almost time. May the Herb be with you.
Sources:  https://news.gov.bc.ca/releases/2018AG0002-000160